Mopar Service in Harrisonburg
Hours:
Mon - Fri : 7:30 AM - 5:30 PM
Dealership Amenities
Mopar provides authentic OEM parts for your Chrysler, Dodge, FIAT, Jeep, RAM or SRT vehicle. We also offer OEM accessories and performance parts for your vehicle to make sure it's customized to your heart's desire.
Certified Technicians
We Have Early Bird Hours
Free WiFi
Goodyear Tires
Michelin Tires
We Offer Mopar Accessories
We Offer Rentals
Shuttle Service Available
We Do State Inspections
Here at Dick Myers Chrysler Dodge Jeep Ram, we want to build a long-lasting relationship with you that goes beyond the initial sale. That's why we offer certified Mopar® service. From Jeep maintenance to Ram repairs and more, we're here to cover all your auto service needs. Our factory-trained technicians can perform Dodge oil changes, Jeep tire rotations, Ram brake pad replacements and everything in between. The next time you need a car battery change or wheel alignment, book an appointment at our Jeep dealership in Harrisonburg.
We're your go-to source for commercial vehicle service and repairs, so be sure to turn to us when it comes time for heavy-duty Ram maintenance. We can handle all your Ram 2500 and ProMaster service needs, so you can rest easy when you visit us. And because we offer competitive Jeep service prices that all our customers appreciate, it's easy to see why Virginia drivers choose us!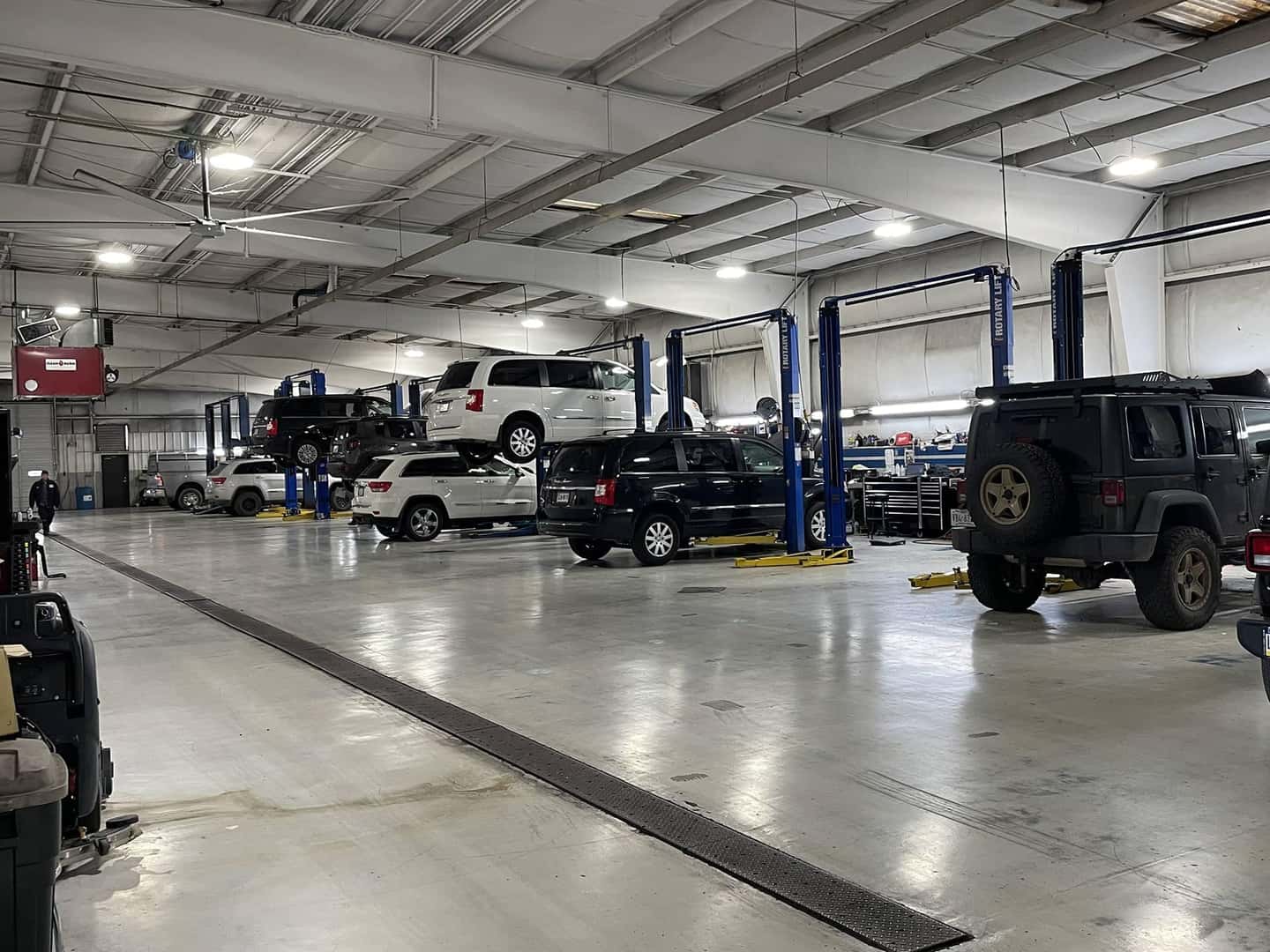 {"@context": "https://schema.org", "@type": "AutoRepair", "image": [ "https://www.dickmyerschryslerdodgejeep.net/wp-content/themes/DealerInspireDealerTheme/images/logo-header.png?ver=1643756926"], "url": "https://www.dickmyerschryslerdodgejeep.net/", "name": "Dick Myers Chrysler Dodge Jeep Ram","description": "Auto service center offering auto maintenance and car repairs", "address":{"@type": "PostalAddress", "streetAddress": "1711 S Main St", "addressLocality": "Harrisonburg", "addressRegion": "VA", "postalCode": "22801", "addressCountry": "United States"},"hasMap": "https://goo.gl/maps/d6QNqnnQDXc8pkWN7", "telephone": "+15404331600", "priceRange": "$-$$$", "contactPoint":{"@type": "ContactPoint", "contactType": "Service", "telephone": "+18775501629 "},"department": "Auto Service","hasOfferCatalog":{"@type": "OfferCatalog","name": "Auto Service Center", "itemListElement": [{"@type": "OfferCatalog", "name": "Service", "itemListElement": [{"@type": "Offer", "itemOffered":{"@type": "Service", "name": "Oil Change"}},{"@type": "Offer", "itemOffered":{"@type": "Service", "name": "Tire Rotation"}},{"@type": "Offer", "itemOffered":{"@type": "Service", "name": "Car Repairs"}}]}]},"brand": "Auto"}
Dick Myers Chrysler Dodge Jeep RAM
Is Located At:
1711 S Main St, Harrisonburg, VA 22801
Get Directions