June 2nd
, 20
18
9th Annual
JeepJAM
10am-4pm Pre-registered Jeeps Can Enter at 9:30am
JeepJAM is a Rain or Shine Event!!!

ALL Jeeps!!! Wranglers, Cherokee, Grand Cherokee, Liberty, Commander, Renegade....A Big thank you to everyone that came out for JeepJAM 2017! We had a great day!!!

You can still register your Jeep the at the Gate June 2, 2018 $35
LOCATION:
Rockingham County Fairgrounds, Harrisonburg, VA 22801

If you have already started online registration you can call 540-208-0755 and ask for James Holsinger or Suzy Anthony. Have your credit card handy...OR stop by the dealership and pay. Thank you....Looking forward to seeing everyone!  You are NOT pre-registered until payment has been made.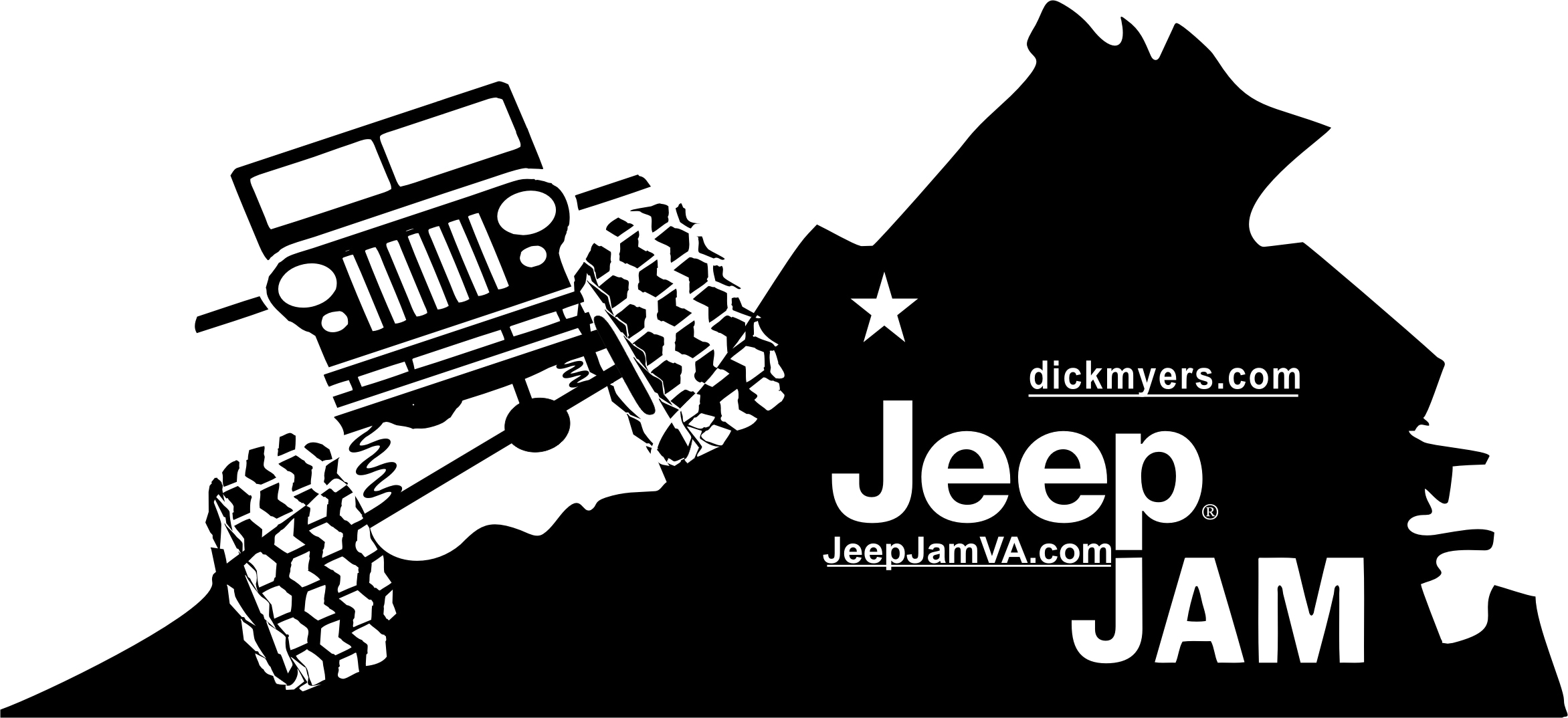 Virginia Off Road Warriors
, we at Dick Myers would like to THANK YOU for the outstanding job you did, both in designing and spotting the obstacle courses.Thank you for your excitement and drive that helped make JeepJAM a successful Event. We look forward to working with your team again next
year!! A shout out to
540Jeeps
for assisting in the spotting the day of JeepJAM.
THANK YOU HANK Hensley FOR THE GREAT JOB YOU DO FOR US EVERY YEAR!!!
2017 we had 156 Registered Jeeps and over 100 Spectator Jeeps, plus 4,150 people in foot traffic.