June 10th, 2017  8th Annual
JeepJAM
REGISTRATION IS NOW OPEN>>>>>
Please start the process on the form on the right, Someone will be in touch within the next few days on your form of payment.
Pre-Registration fee April 1st-31st is $20, MAY 1st-31st is $25                               Pre-Registration will close May 31st
You may register at the gate the day of JeepJAM on June 10th for $30

2016 we had 169 Registered Jeeps and over 100 Spectator Jeeps, plus 3,900 people in foot traffic.
ALL Jeeps!!! Wranglers, Cherokee, Grand Cherokee, Liberty, Commander, Renegade....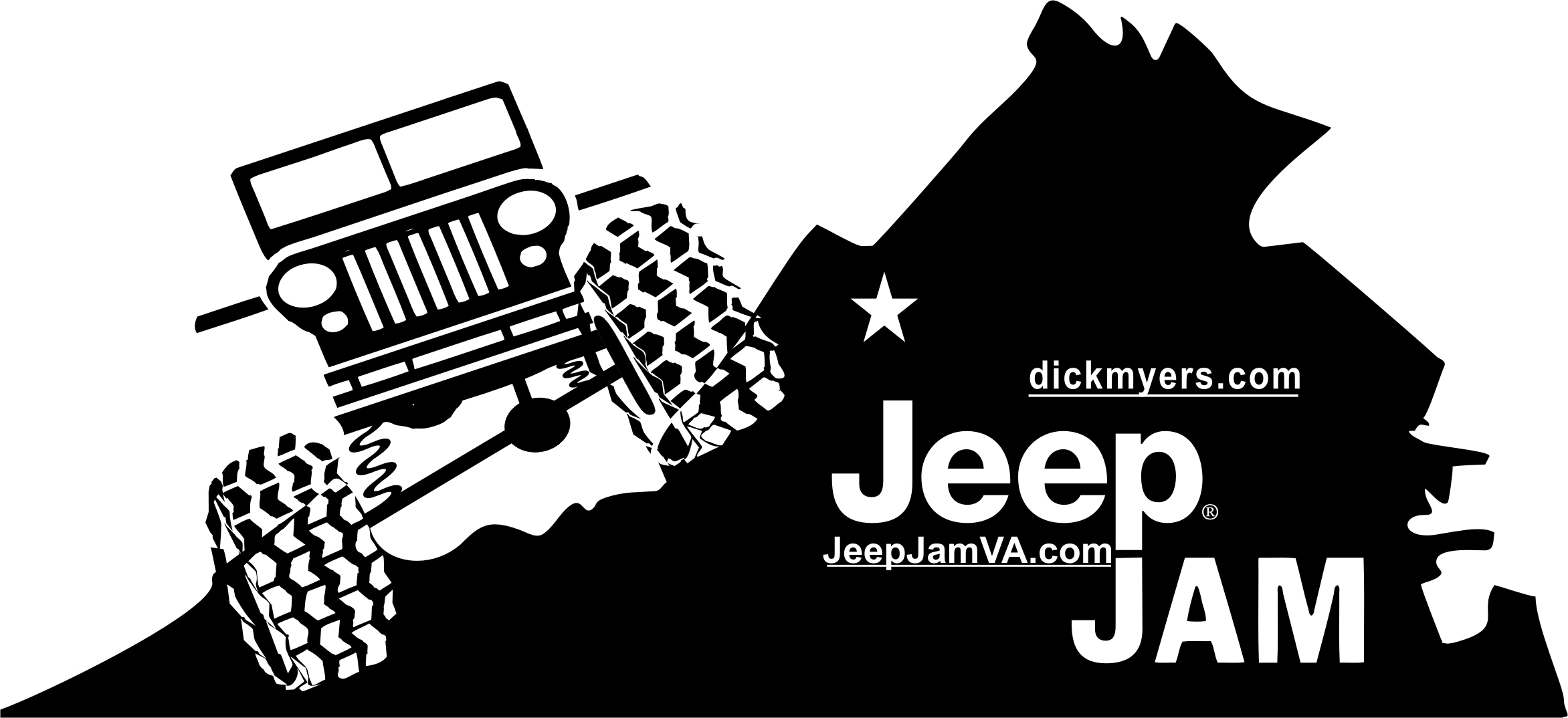 Virginia Off Road Warriors
, we at Dick Myers would like to THANK YOU for the outstanding job you did, both in designing and spotting the obstacle courses.Thank you for your excitement and drive that helped make JeepJAM a successful Event. We look forward to working with your team again next
year!! A shout out to
540Jeeps
for assisting in the spotting the day of JeepJAM.
THANK YOU HANK FOR THE GREAT JOB YOU DO FOR US EVERY YEAR!!!