New Slides...Or join us on our Facebook page!! Did you get some good pictures?! Send them to us.

June 4th, 2016 7th Annual
JeepJAM
Pre-Registration will open March 7th
YOU Will be contacted after you submit the
Register Here Form --->>
YOUR JEEP IS WILL NOT BE Pre-Registered until payment has been made.
May 1st-May 20th- $30
Pre-Registration is Closed MAY 21stYou may still register at the Gate the day of the Event after May 20th for $30. However you are not promised the a goodie bag or the requested t-shirt size.10am-4pm
RAIN or SHINE 
at the
Rockingham County Fairground
, Right outside the Harrisonburg, VA city limits
Goodie Bags Including Event T-shirt for the first 200 Registered Jeeps!!!
In 2015 we had 182 Registered Jeeps and about 60 Spectator Jeeps, with over 3,500 people in foot traffic.ALL Jeeps!!! Wranglers, Cherokee, Liberty, Commander, Renegade....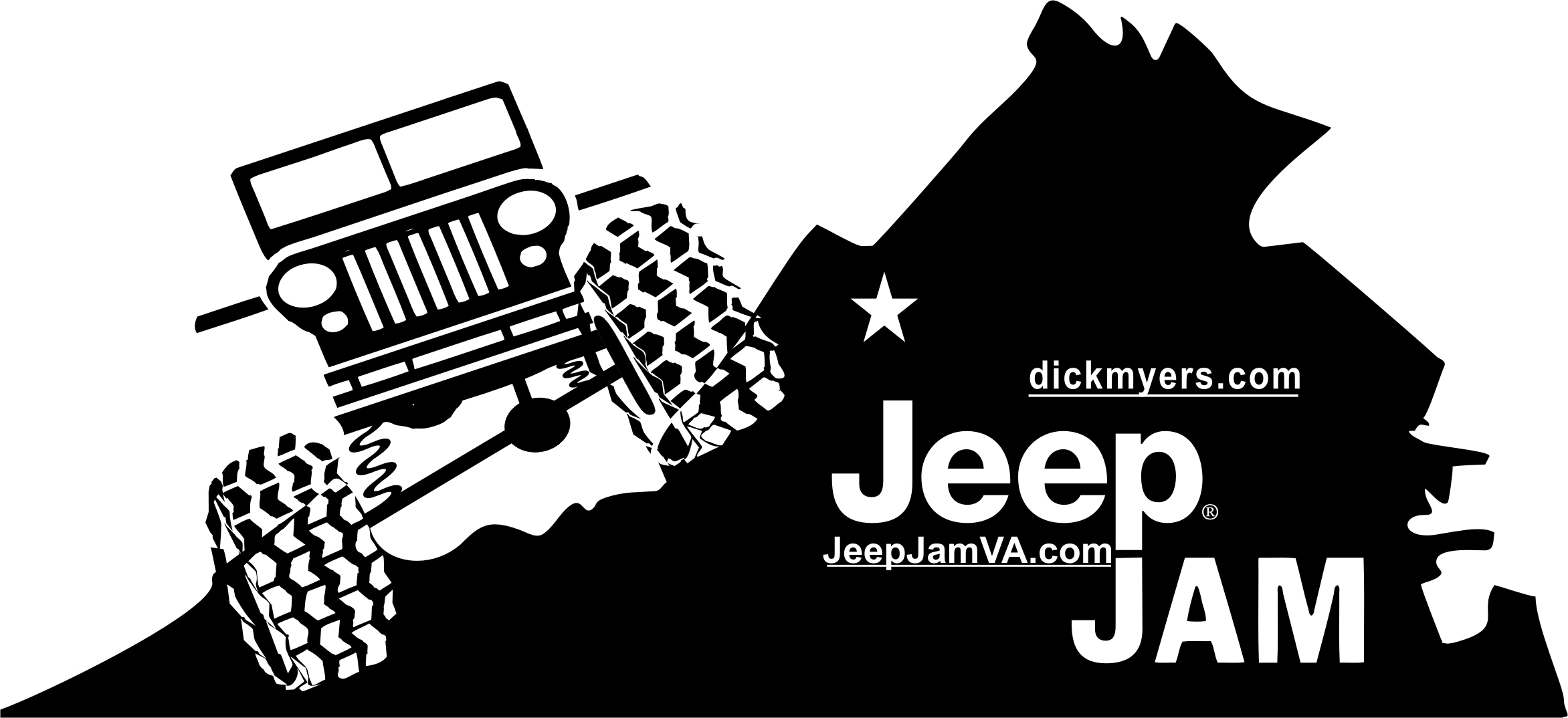 Virginia Off Road Warriors, we at Dick Myers would like to THANK YOU for the outstanding job you did, both in designing and spotting the obstacle courses.Thank you for your excitement and drive that helped make JeepJAM a successful Event. We look forward to working with your team again this year!!